Why Barbering?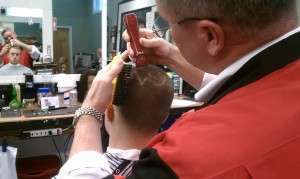 1. Open your own business and BE YOUR OWN BOSS.
2. Work in a barbershop or salon where someone else handles the overhead.
3. Work the way you want – by appointment, or by walk in.
4. Enjoy a high rate of placement — EVERYONE NEEDS THEIR HAIR CUT.
5. Build your own regular clientele as a personal care professional.
6. Perfect opportunity for any stage of life – young or old.
7. Enjoy working and talking with real people – no cubicles or telephones.
8. Approved for GI Bill benefits, Veteran's Assistance Benefits, and NH Employment Security Job Training.